Community Family Fitness Centre
The Community Family Fitness Centre is a social enterprise venture by Windsor Family Homes & Community Partnerships.
Profits from this facility will help create and sustain health/wellness/support programs for those in need in Windsor/Essex County.
Services Offered – Contact for Pricing
1 on 1 Personal Training
Partner Training
Small Group Training
Mobility Classes
Sport Team Training
Cross Training
Weight Lifting
Nutritional Counseling
Functional Cupping/IASTM
Fascial Stretch Therapy
Youth Programs
Meet our Personal Trainer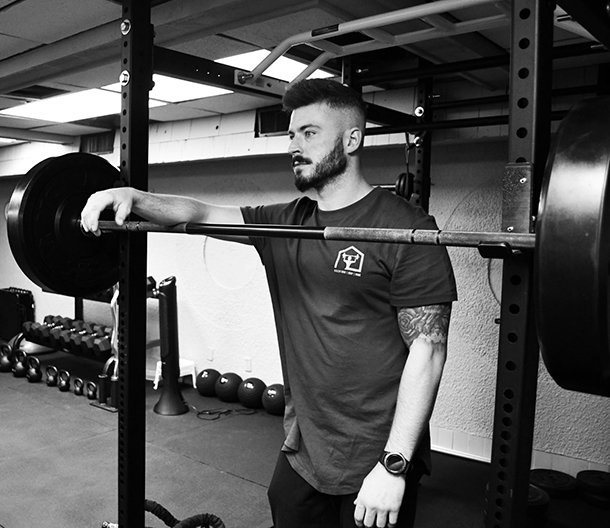 Brad Bellavance
Coordinator of Fitness
As a competitive athlete growing up, Brad has always had an interest in health and fitness. Brad's journey as a fitness professional began at the age of 18, when he enrolled in the Health and Fitness Promotion Program at Niagara College. In addition to his college diploma and personal training certification, Brad believes in continuing his education, and evolving as the health and fitness industry changes. He believes in staying current with new methodologies and techniques and has accumulated several certifications along the way. Fascinated by how mobility issues can affect a person's everyday life, his training style focuses on increasing mobility through different methods, to provide clients with the most effective training program. Brad keeps workouts fun, challenging and engaging while educating clients in how to make sustainable lifestyle changes. He recognizes that no two clients are alike and ensures that workouts are individual to each person's goals and fitness levels. His attentive training style has earned him the bronze award in the 2020 Windsor Community Votes Personal Trainer category.
In his 8 years as a Personal Trainer Brad has worked alongside and learned from some of the best personal trainers at local gyms like True Fitness Windsor and Brady's Fitness. He has worked with a wide variety of competitive athletes and clients of all ages and athletic abilities; Notably being invited to accompany a client to Sydney, Australia where she represented Team Canada at the 2018 Invictus Games. Brad also specializes in weight management coaching and has had clients reach milestones of 150+ pound losses by incorporating not only nutrition and exercise but lifestyle change through the development of healthy habits.
Brad has a great understanding of the link between mental and physical health. He has been featured on CTV, am800 CKLW and in the Windsor Star highlighting the importance of physical activity, proper nutrition, how they contribute to mental well-being and how a holistic approach can often decrease symptoms of mental health challenges.
Brad's decision to move forward in his career in non-traditional gym setting, has been fuelled by a desire to give back to the community; By being part of the development a fitness centre using a social enterprise modality, he is able to combine is passion for physical and mental health – while supporting much needed programs for those most in need.
Brad's Certifications Include:
Level 1 Certified Fascial Stretch Therapist
Instrument Assisted Soft Tissue Mobilization (IASTM) technique
Functional Cupping
Darby Systems Level 1
Twist Strength and Conditioning Coaching
TRX Certified Trainer
Can Fit Pro
Precision Nutrition Version 3